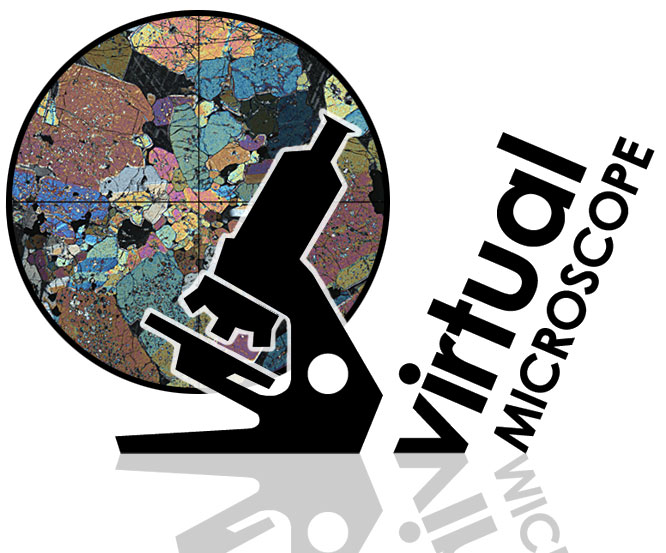 42B Spurrite-Larnite Skarn
These digital assets are available under a
Creative Commons Attribution-NonCommercial-ShareAlike 2.0 Licence
>View Microscope
Fact sheet
Description:
Sedgwick Museum sample - sm47551
From the classic Tertiary dolerite-chalk contact zone at Scawt Hill, Northern Ireland.
Scawt Hill is the type locality for larnite.
Spurrite and larnite crystallised because of the unusually high temperature reached in this contact zone.
Rotation 1 - euhedral spurrite mantled by fine-grained larnite
Rotation 2 - in XPL the colourful mineral is larnite, the low birefringence (to 1st order yellow), twinned mineral looking like plagioclase is probably merwinite. Note the high relief mineral prismatic crystal with angled twinning is also most likely to be merwinite.
In Place
In Time
Location description:
Scawt Hill, County Antrim, Northern Ireland
Accuracy:
Timescale:
Ma = Millions of years ago
In Focus