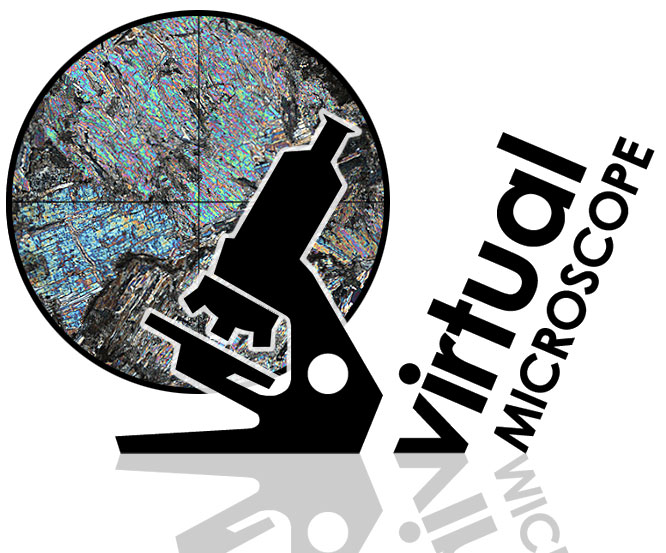 52D Anhydrite with Dolomite
These digital assets are available under a
Creative Commons Attribution-NonCommercial-ShareAlike 2.0 Licence
>View Microscope
Fact sheet
Description:
Dolomite and gypsum
This is more obviously an anhydrite-gypsum sample. I guess the dolomite must be the dark brown grunge between the other crystals?
It is from the Maurice Black Stratigraphy Collection at Sedgwick Museum and was described as coarse anhydrite with dolomite. It is from the Permian Middle Evaporite Bed and was collected from the E2 borehole, 4180 feet, Aislaby, Yorkshire. This was at a time when the Northern England evaporite sequence had only just been discovered.
Rotation 1 - gypsum mainly - grey-pale yellow in XPL
Rotation 2 - mainly anhydrite but a few small prisms are also present. These may be gypsum or one of the more exotic evaporite minerals that I'm unfamiliar with (kieserite, kainite, sylvite, carnallite, colemanite)? We need some mineral VMs of these species.
Sample: SM1466
In Place
In Time
Location description:
E2 borehole, 4180 feet, Aislaby, Yorkshire
Accuracy:
Timescale:
Ma = Millions of years ago
In Focus