Contact metamorphosed Limestone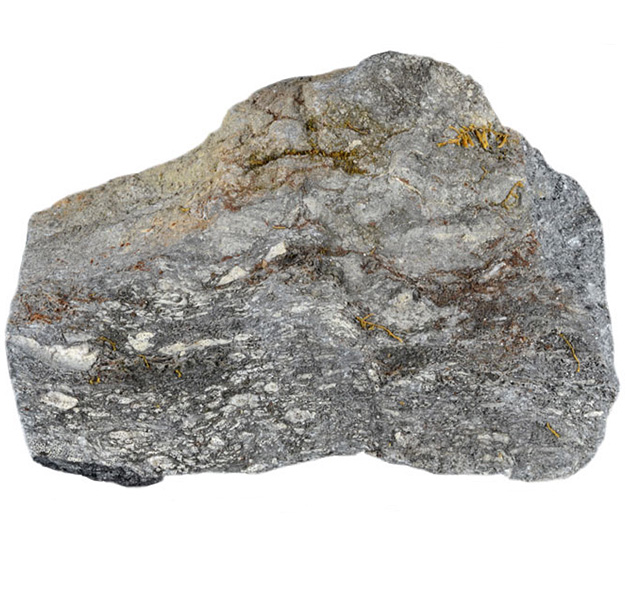 Click the microscope button to view a thin section for this sample.
Microscope
Click the microscope button to view a thin section for this sample.
Microscope
Click the object button to view an object rotation for this sample.
Object
Fact sheet
Contact metamorphosed Limestone
This sample of impure marble was caused by the thermal metamorphism of Lower Jurassic (Broadford Beds) limestone at Allt nam Ba on the Isle of Rum, Scotland.  The elongate areas are almost certainly metamorphosed bivalves; and less-altered rocks from this area yield a sparse Lower Jurassic fauna.
The thin section appears to confirm the fosilliferous nature with several bivalve shaped areas of calcite. Some of the calcite-rich areas have recrystallised, exhibiting equilibrium (60 degree) grain boundaries, while other areas appear to exhibit structures closer to the original structure and grainsizes. A fine grained cement between the pure calcite areas was probably micritic in the original limestone.
Additional images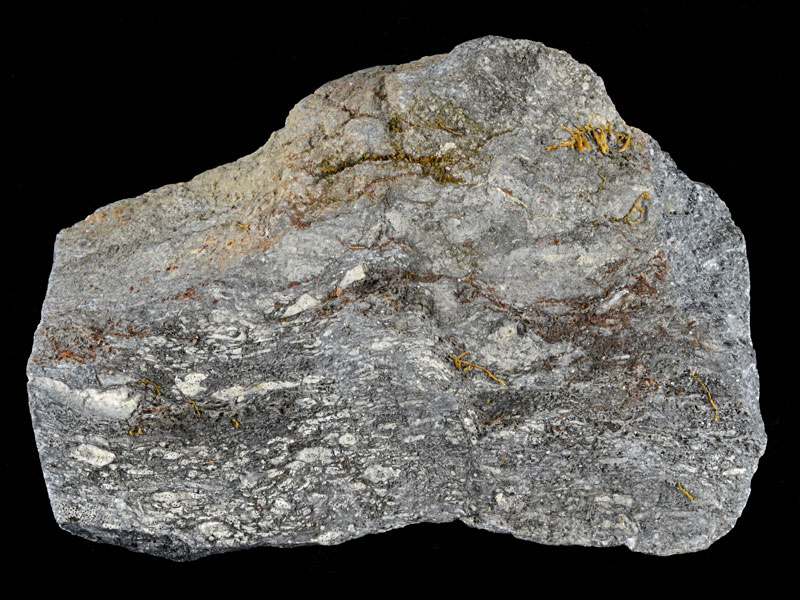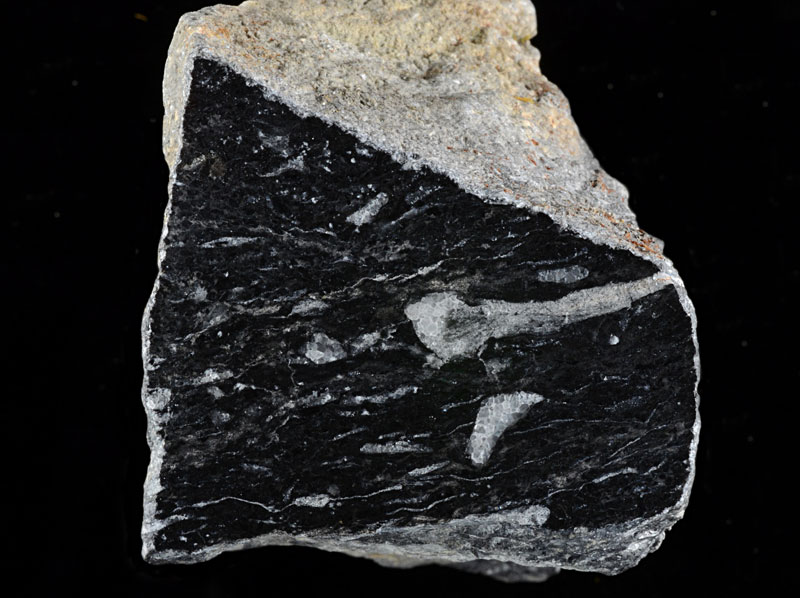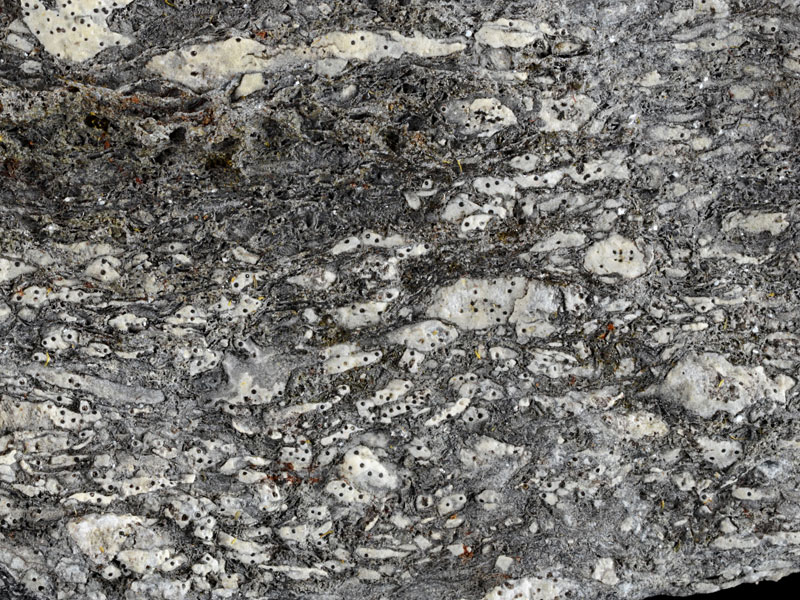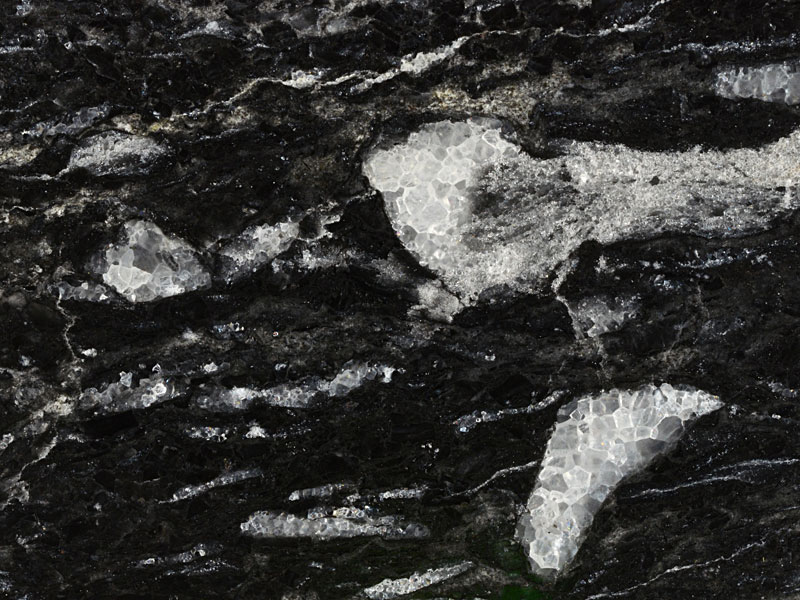 About this collection
The United Kingdom Virtual Microscope (UKVM) collection consists of igneous, sedimentary and metamorphic rocks from around the UK.
It is intended as a teaching resource, helping to tell the story of the common rock types and how they form, and reflecting the history of the UK at the margins of the continent of Europe. The collection is a series of teaching sets, for example igneous rocks from the North Atlantic Igneous Province and SW England; high-temperature metamorphic rocks from Scotland and low-temperature metamorphic rocks from Wales; and sedimentary rocks, including English limestones and sandstones.
Sample details
We would like to thank the following for the use of this sample: