Ignimbrite - Betws-y-Coed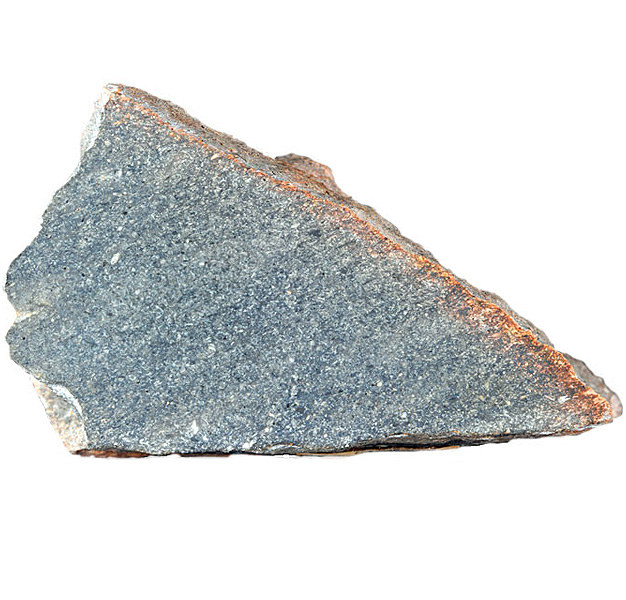 Click the microscope button to view a thin section for this sample.
Microscope
Click the microscope button to view a thin section for this sample.
Microscope
Fact sheet
Ignimbrite - Betws-y-Coed
This ignimbrite rock was formed by an explosive volcanic eruption in the Ordovician period. Ignimbrites (literally 'fiery rock dust cloud') are the result of avalanches of superheated ash and dust that speed down erupting volcanoes during an explosive volcanic eruption. One of the strongest pieces of evidence that this particular ignimbrite formed from an explosive volcanic eruption are the angular shaped 'fiamme'. Fiamme are glass fragments with 'flame-like' shapes, which are the remains of frothing lava that exploded yielding small fragments of broken bubble wall with shapes said to resemble flames. The glass and crystal fragments travel as part of the avalanche and are still sufficiently hot when they fall to the ground to deform and flatten under the weight of the overlying deposit. This sample was collected west of the village of Betws-y-Coed, Caernarvonshire, Wales.
The thin section contains a fine-grained matrix that was originally glass but became altered during low grade metamorphism. There are also grains of altered orthoclase feldspar and quartz, and occasional lithic fragments (grains of rock and soil that were ripped up during the eruption and incorporated in the ignimbrite).
Additional images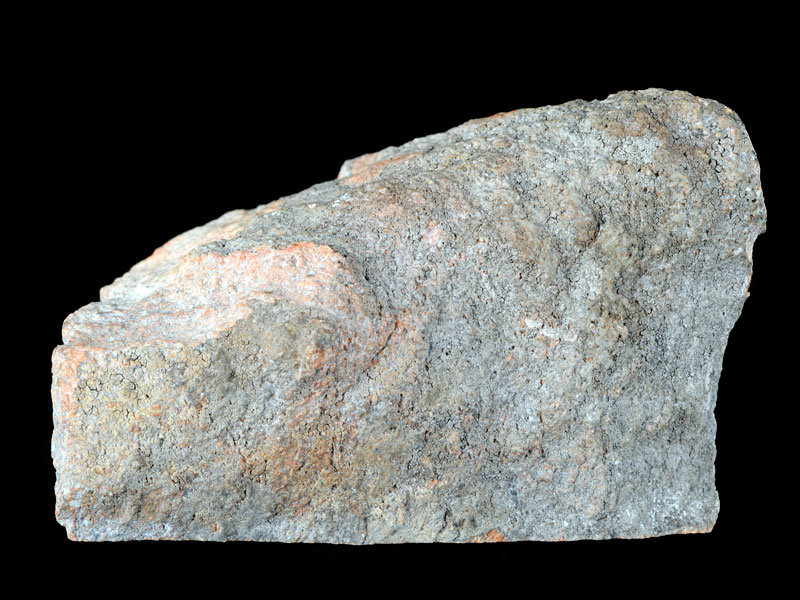 About this collection
The United Kingdom Virtual Microscope (UKVM) collection consists of igneous, sedimentary and metamorphic rocks from around the UK.
It is intended as a teaching resource, helping to tell the story of the common rock types and how they form, and reflecting the history of the UK at the margins of the continent of Europe. The collection is a series of teaching sets, for example igneous rocks from the North Atlantic Igneous Province and SW England; high-temperature metamorphic rocks from Scotland and low-temperature metamorphic rocks from Wales; and sedimentary rocks, including English limestones and sandstones.
Sample details
We would like to thank the following for the use of this sample: