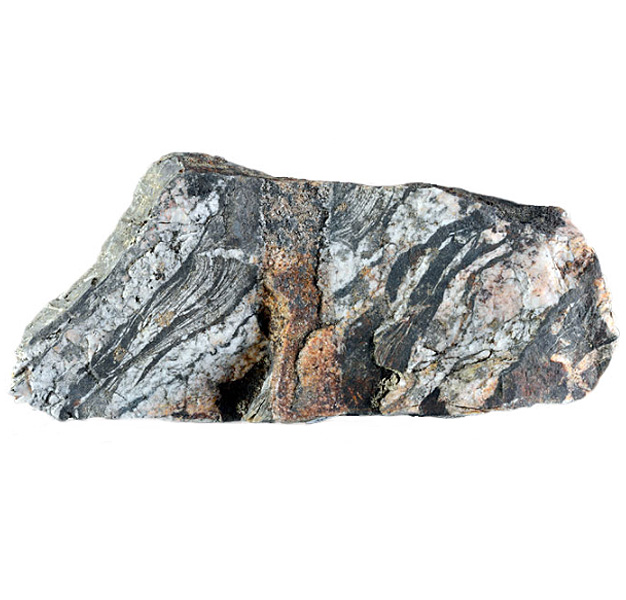 Click the microscope button to view a thin section for this sample.
Microscope
Click the microscope button to view a thin section for this sample.
Microscope
Fact sheet
This sample is part of a sedimentary xenolith that became incorporated into the late stage intrusion at Castle-an-Dinas, St Austell, Cornwall. It derived from the main St Austell granite, which was intruded during the Permian period, and was probably the result of an intrusion of the most evolved fluid remaining in the magma chamber at the end of a sequence of crystallisation. Castle-an-Dinas was the site of widespread mineralisation and was once home to Cornwall's largest tungsten mine.
The thin section exhibits three distinct areas. The left-hand portion was originally fine-grained sedimentary layers that would have contained clay and detrital minerals such as quartz, but an influx of boron-enriched fluid has converted it to bands of tourmaline and quartz. Below the layered section is a quartz vein, and to the right of the tourmaline-rich zones is a sample of the intruding body, which crystallised to form a mixture of topaz, quartz and some small tourmaline grains.
Additional images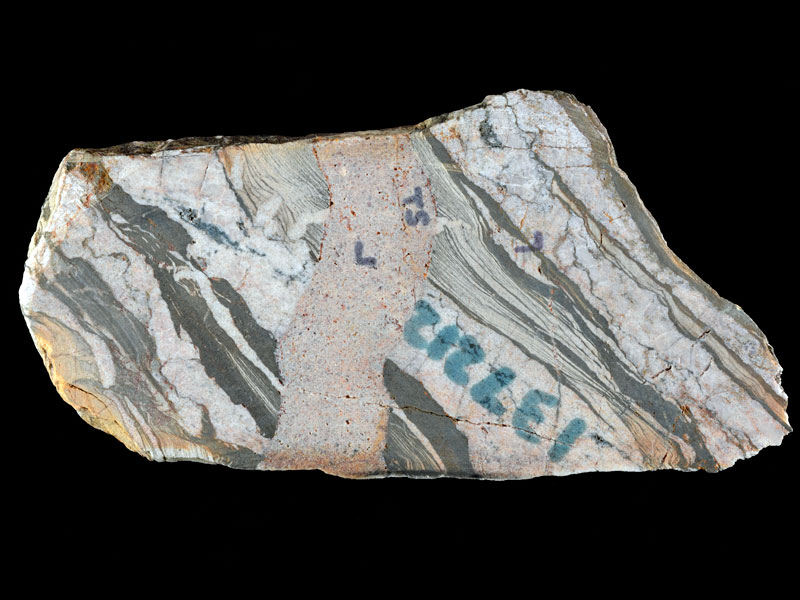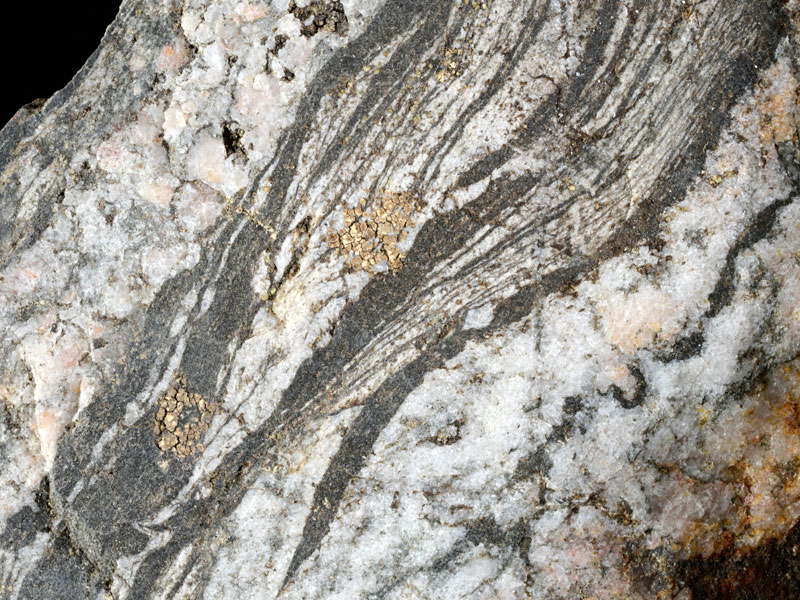 About this collection
The United Kingdom Virtual Microscope (UKVM) collection consists of igneous, sedimentary and metamorphic rocks from around the UK.
It is intended as a teaching resource, helping to tell the story of the common rock types and how they form, and reflecting the history of the UK at the margins of the continent of Europe. The collection is a series of teaching sets, for example igneous rocks from the North Atlantic Igneous Province and SW England; high-temperature metamorphic rocks from Scotland and low-temperature metamorphic rocks from Wales; and sedimentary rocks, including English limestones and sandstones.
Sample details
We would like to thank the following for the use of this sample: