The new collection - Cabinet of Curiosities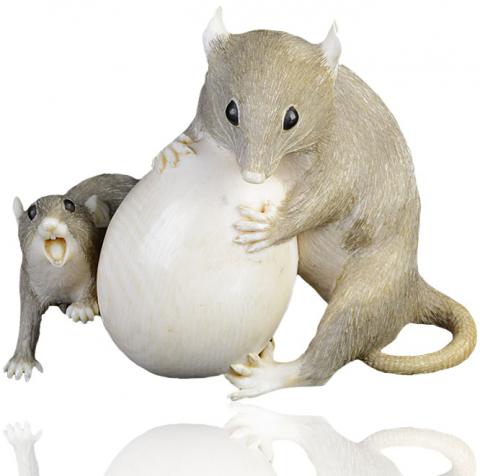 The latest collection we've posted isn't a new series of rocks, its a collection of objects that Andy has come across in his travels collecting the rock samples. There's no rhyme or reason for it - they're just interesting objects we wanted to show. The statue of mice from the Royal Cornish Museum has an amazing detail even when seen at the highest magnification we can manage. The victorian thin sections of plants and earthworms are wonderful examples of early science. And yes there are a couple of geological samples, including a trilobite with detailed compound eye preserved over 400 million years.
This sort of collection has been called a Cabinet of Curiosities - to find out more take a look at the collection.
< Back to news listing