A New Collection - Moon Rocks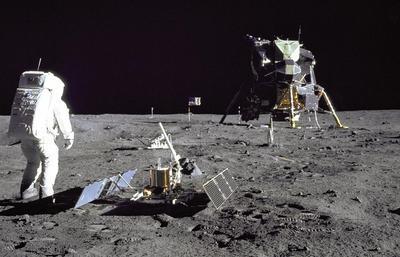 We've just completed our second public collection, 28 rocks from the Moon, collected by astronauts during NASA missions Apollo 11 to Apollo 17. They're now available on the website, take a look on the 'Collections' tab.
Like the terrestrial rocks, we've linked each sample to its location, but for this collection the link is to the location on the Moon. We've implemented a Moon map to help you see where they come from. The Moon map is on the 'Explore' tab swaps with the map of the terrestrial samples, and displays the locations of the six Apollo landing sites.
The majority of our samples come from the later Apollo missions, when most of the lunar samples were collected. The Moon rocks collection has been carefully selected to show the diversity of form and to reflect the different origins of Moon rock. 
We would like to thank NASA for the loan of the samples which were digitised as a result of funding from the Science and Technology Facilities Council in the UK.
< Back to news listing