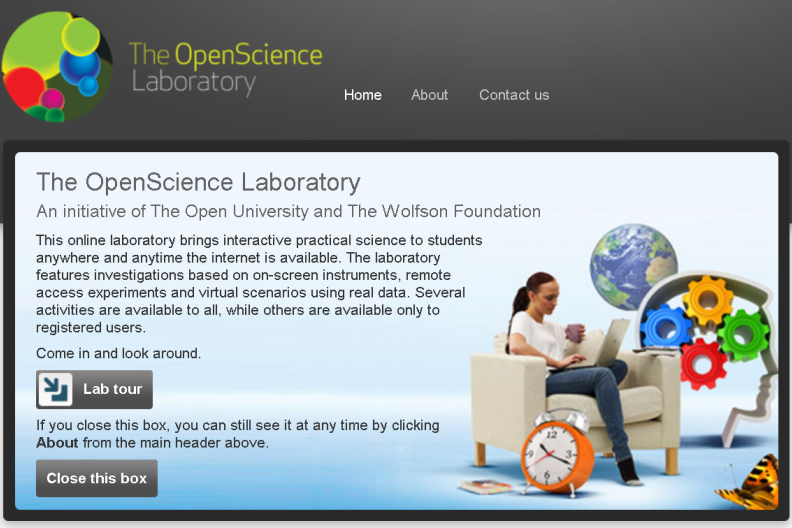 Wolfson OpenScience Laboratory
The Virtual Microscope for Earth Sciences will now be linked to the Wolfson-funded OpenScience Laboratory at The Open University. In partnership with the Knowledge Media Institute at The Open University we will be developing a shared vision microscope as part of a 'shared virtual instruments' project. This new microscope will allow students to collaborate with each other to study virtual microscope slides, participate in remote tutorials or even just to watch petrology lectures. In a second initiative in the Wolfson OpenScience labs, we will be working with the nQuire team to create open educational resources for inquiry-based learning using the moon rocks virtual microscope.
The Wolfson OpenScience Laboratory is a large project that includes a histology and pathology microscope; a remotely-operated telescope observatory; the nQuire project supporting inquiry-based learning; citizen science projects building on iSpot and Evolution MegaLab; and online learning in virtual worlds. All these projects are linked by the desire to explore teaching practical science skills online.
Learn more by visiting the WOSL blog.